Our popular Christmas Dinners are available from 1st December 2022. Enjoy a Festive Lunch in our Coffee Shop or for larger numbers upstairs in our Conferencing Spaces, Delivery* or Takeaway.
Book Christmas Dinners for delivery on Christmas Eve ready to heat and serve on Christmas Day by calling 01467 625 645, emailing admin@flycup.org or by contacting us.
Final Date for booking Christmas Eve deliveries 16th December 2022.
*Delivery Charges Apply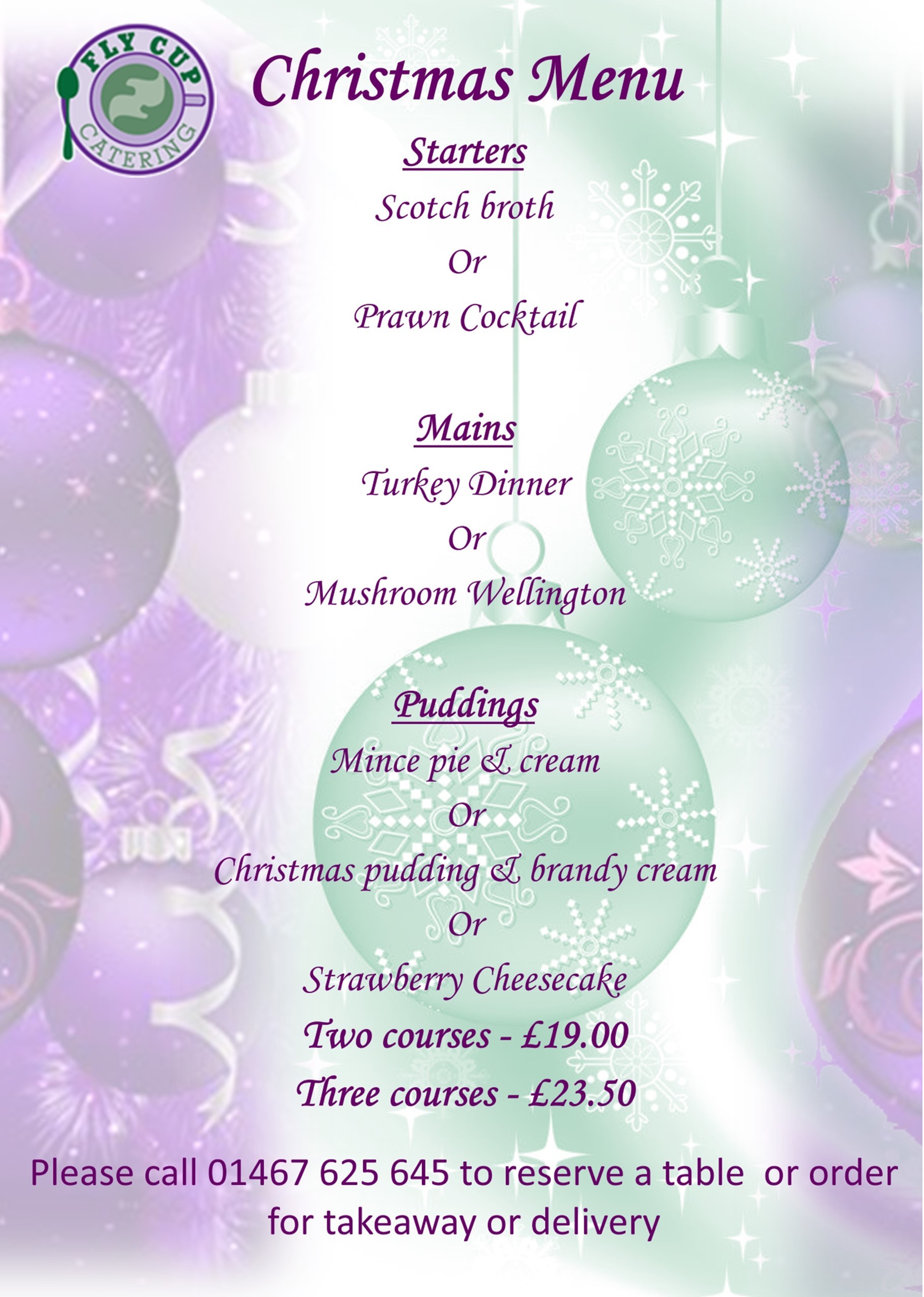 Share