Fly Cup Catering was thrilled to be selected to receive donations raised by the Aberdeen Student Show, as recipient of the show's Bronze Funding Award.
The 2022 Student Show 'Dirty Danestone' took place at His Majesty's Theatre in Aberdeen in April. Whilst delivering an enthralling and vibrant show, the students also use the opportunity to raise funds for local charities in and around Aberdeen. This year the team raised a record breaking £114,561.15!
​During rehearsals, the students set aside time to visit some of the charities the money is going towards, which really motivated the cast to continue working hard and selling as many tickets as possible.
Members of the Fly Cup Catering team attended the recent disbursement ceremony and reception, which celebrated 100 years of the show and the Student Show's success in raising money for local charities throughout that period, to collect the generous donation made to Fly Cup Catering.
Fly Cup Catering will use the money donated towards improving the mental health and wellbeing of the organisation's Trainees, following a challenging period due to the impact of Covid.

After two years of wearing masks and PPE as part of the pandemic restrictions we were thrilled to arrange a make-up and skin care master class with professional make-up artists Julia Stronach and Cara Kuszpit at Jewel Cosmetics for some of our Trainees. Julia and Cara gave a ladies an amazing and informative experience which left them all looking super glam!

A huge thank you from all at Fly Cup Catering to the Student Show cast and crew for supporting us and the team we work with.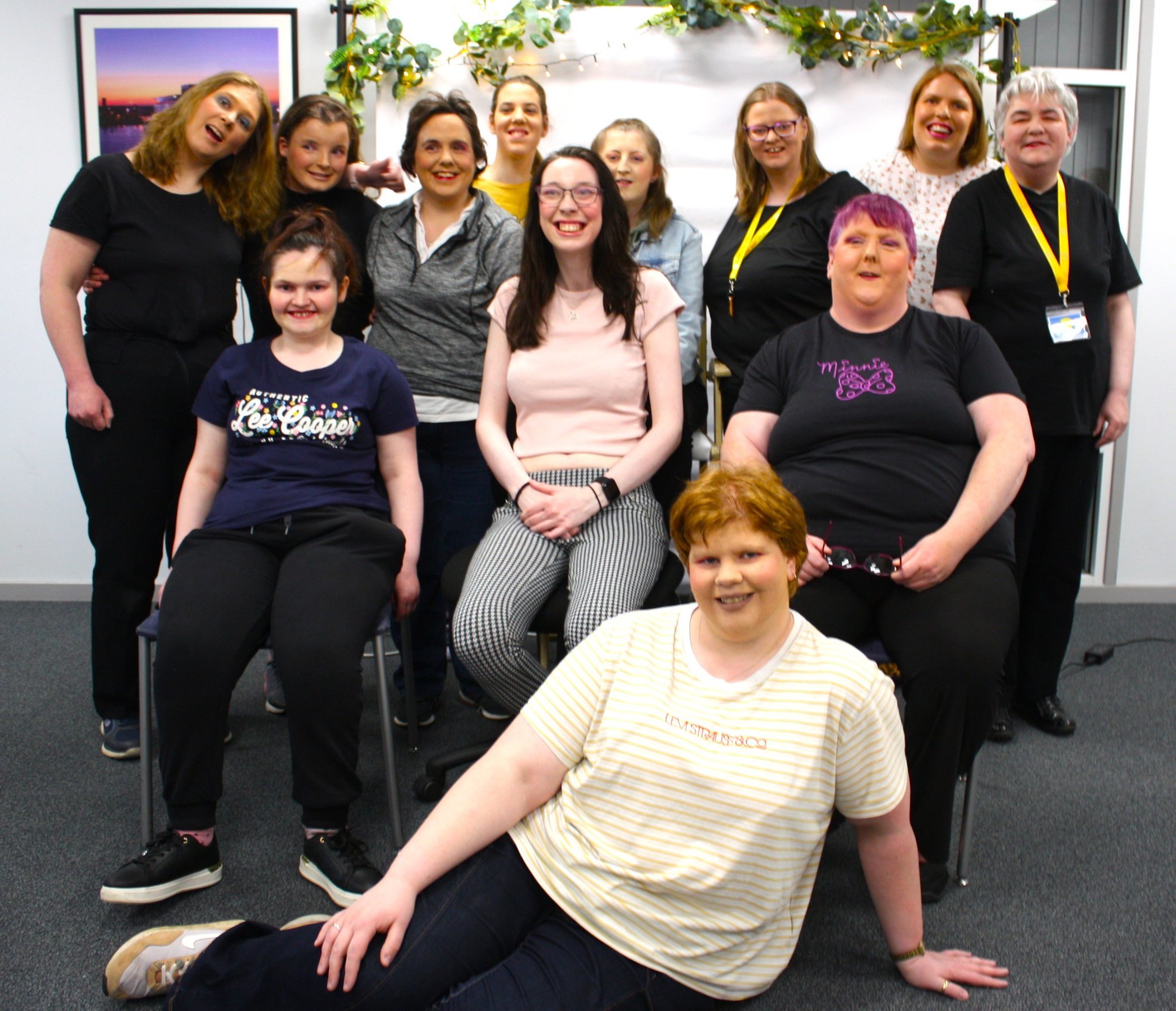 Share